Ken's Table
---
Here is Ken's table.
He says:
"I forgot to take pictures of the building process, but as you can probably tell, it is a pretty simple table that I made with the following:

An old table base from a small kitchen table that I had collecting dust.
Quality red 6' x 3' fabric from my local fabric store.
About 9' x 3' of fake leather from the same store.
Scrap 1/2" boards to make the base of the table.
A 4' x 8' 1/2" piece of plywood to make the rail independent of the table itself, in which I later attached snugly with 5 screws from the bottom.
All supplies were from http://www.5stardeal.com with the exception of the locking lock box that I purchased off of ebay.
I practiced many designs on some left over red fabric before deciding on the white diamonds for the placement of bets. (I used white acrylic paint and masking tape to create the stencil).
I used carpet padding for the table itself, and bought 1" foam for making the rail.
I got the idea and plans for making the rail from http://www.homepokertourney.com/tables_build.htm which was very informative as well as yours.

I would say just working on it a little after work every night, it took me about a week or so by myself, and because I had to purchase everything including chips, casino cards, etc...it probably cost me around $300, but for just making the table itself...not even $50. My wife was never a blackjack fan until she saw the process of me building it, and now I can't keep her from sitting behind the table wanting to deal me out some hands. We really enjoying playing on it."
---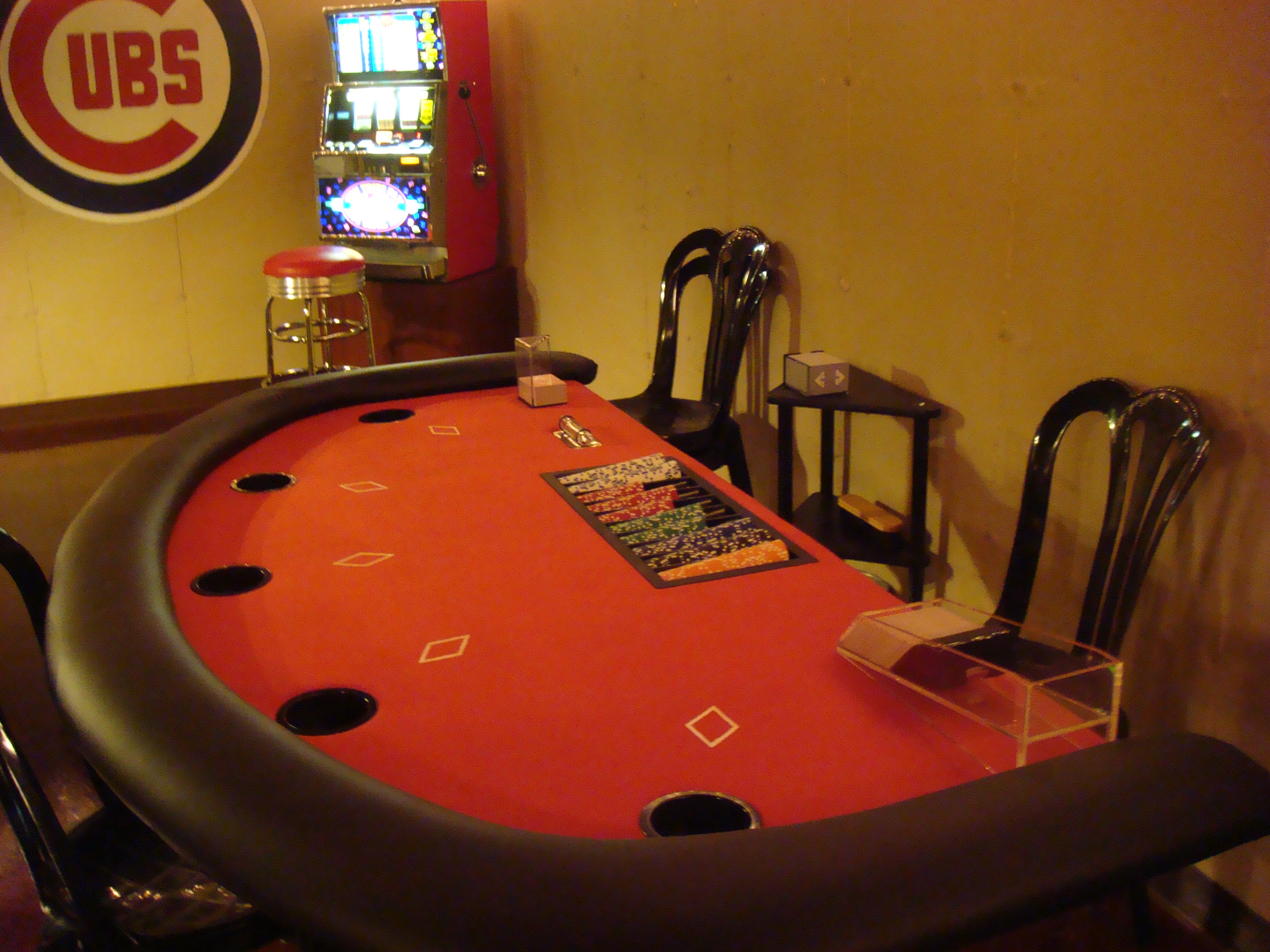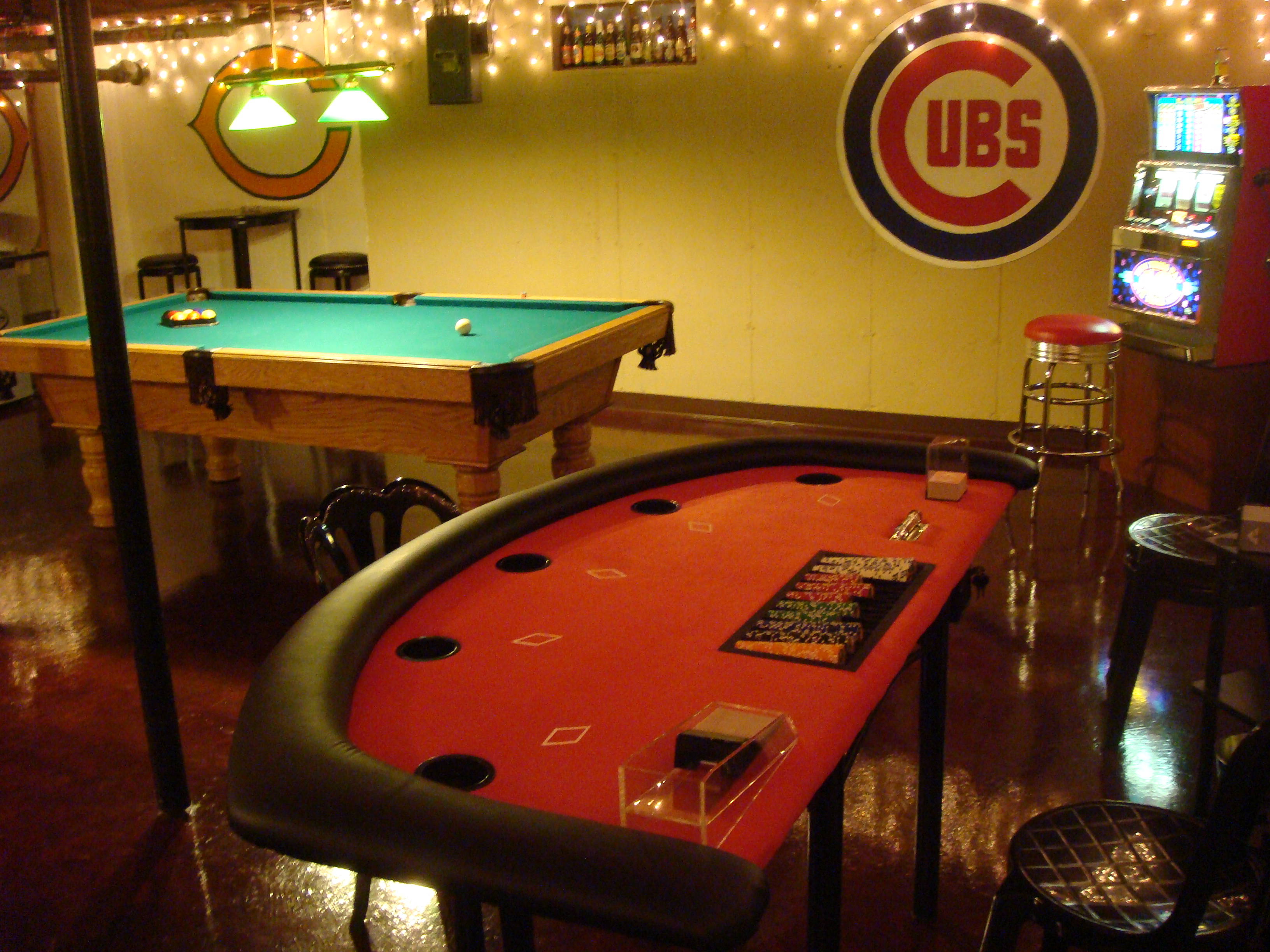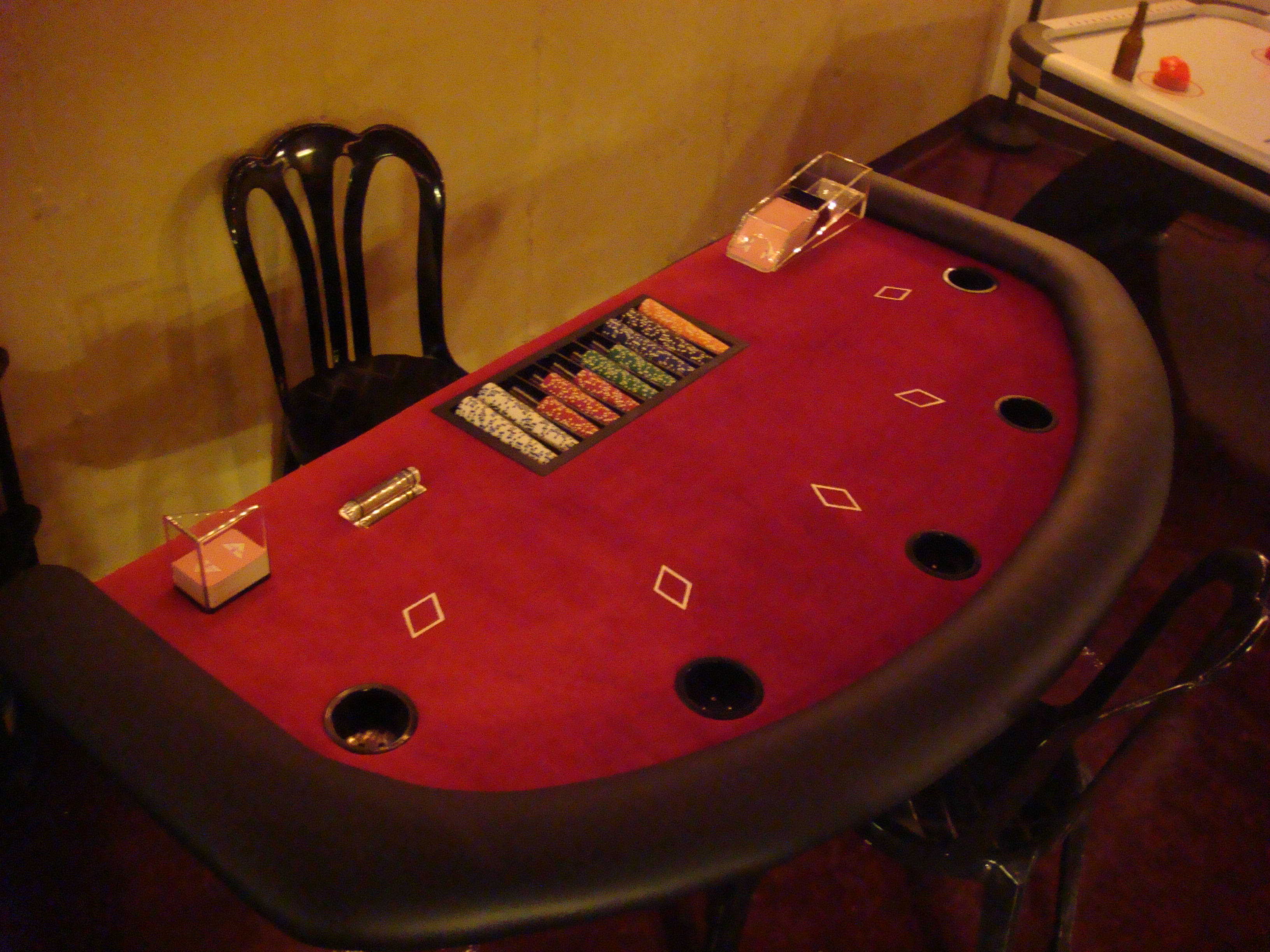 ---
Back To The Top